The Aquatrak solar pool heater pump controller is designed to ensure your pool gets the best out of the installed solar heater. The system monitors the pool temperature and the solar heater water temperature and activates the pump when required. The unit has only one parameter the maximum temp to operate. The unit has two mode auto mode and manual mode. In auto mode the system will determine when the pump should be turned on. In manual mode the operator can turn the pump on and off.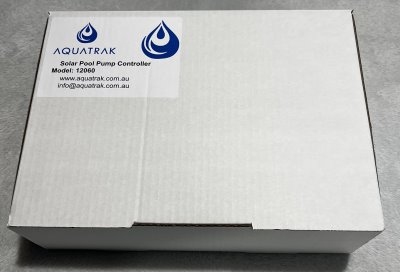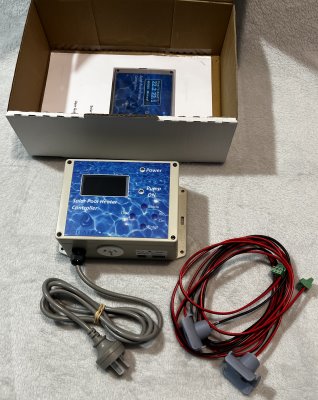 Aquatrak Unique sensor adaptor/installer
The Aquatrak Solar Pump Controller measures the temperature using simple NTC thermistors. The sensors are housed in a durable resin plug and come with a simple resin mounting bracket designed to be placed over the 40mm PVC piping typically used in pool solar heater systems. The sensors come with a 2 meter lead this can be shortened or lengthened as required. The use of figure 8 cable similar to the cable used on the sensors is recommended. Please note the sensor housing colour will vary depending on the colour of resin in the 3D printer at the time.
if your pipes are of a different diameter to the standard 40mm PVC pipe, contact us with the outside diameter and we will make a specific sensor assembly for you and send out free of charge to use with your system purchased from Aquatrak.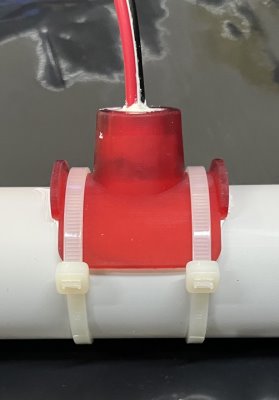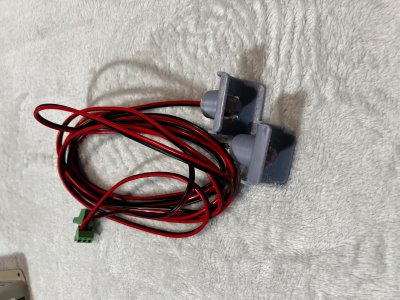 Product Specifications
| | |
| --- | --- |
| Operating Voltage | 220-240Vac 50Hz |
| Output Pump Maximum current | 10A continiuos 15A surge |
| Temperature Senors | 10K NTC Thermistors with B25/50 calibration coefficient 3936K |
Download Latest User Manual
To purchase a unit please contact Aquatrak, to keep the cost down we do not have a ecommerce site. email us for payment details and devivery instruction
Contact Sales